Odin is found after 45 days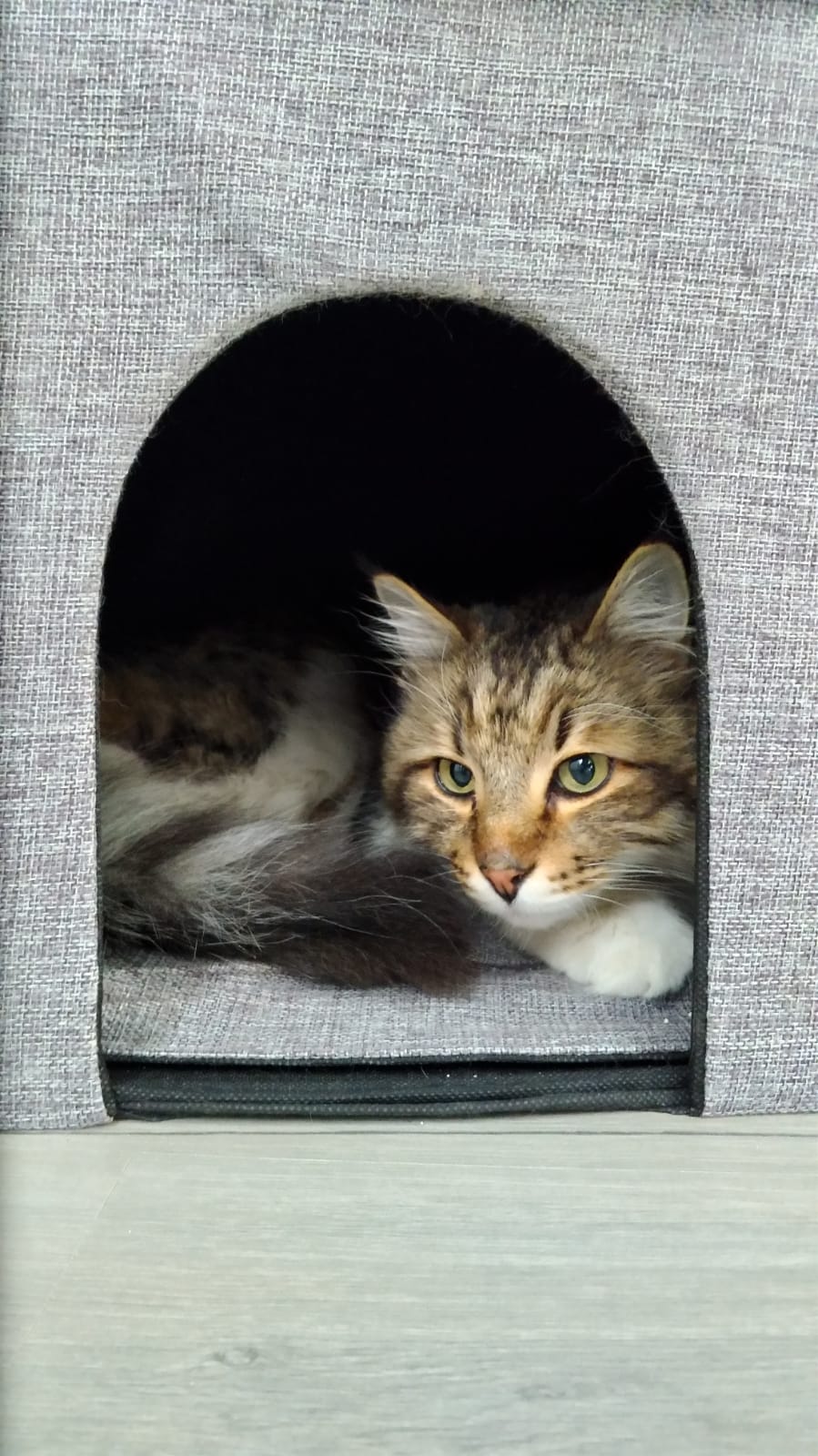 We found Odin!
He is in a vet clinic having a good care 24/7. After 45 days since he disappeared, a kind neighbour gave me a call and told me that she saw Odin in her backyard.
I retrieved him immediately and took him to a vet. He lost significant weight (from 6.5kg to 3.2kg) and he was severely dehydrated.
However, his fur was very clean. We are suspecting that he got stuck in a garage or a shed. The place he was found is 300m away from our house.
During the days and nights that I searched for Odin, I passed in front of that garden perhaps 50 times. There are lessons to be learned.
Never, ever, ever give up. Your cat may be a couple of streets away from you, scared, hungry, waiting his end. Don't be afraid to ask around. Your neighbors will help you.
Put posters everywhere, especially in front of supermarkets and schools. School kids helped us a lot.
After some time, when the posters are torn apart, put new ones! It is only after the second set of posters which we put in front of the places where people voted in the municipality elections. We talked to lots of neighbours around us and became friends with many of them.
Search the same area over and over and over again.
Do not let your sadness paralyze you. Act calm, calculated, and do whatever it takes to get your pet back!
Thanks Amivedi so much for the help they provided in this process.